A Mate For Max
Max doesn't need anyone. Not human, nor his own kind, Xeno Sapiens. After all, it was his human mate who dropped him for another. And his Xeno Sapien brother who stabbed him in the back to get her.
He certainly doesn't want to need the flea-infested ragamuffin who wants his help to find his mom.
Elena:  Sexy Maximus Xeno Sapien is grumpy, muscled, and large as life. But he saves her from her ex, saves her children—and after being exposed to a dangerous chemical—for a brief, lustful night is hers.
Only to forget the next day. But when the drug cycles through his body again, she takes advantage of his crazed desire and makes him hers again.
The only thing Elena doesn't realize is Max doesn't forget.
Other books in the Genetically Altered Humans Series:
Xeno Sapiens
Earth-Ground
Siren
Beast's Beauty
Almost Human
Forbidden Touches
Earth-Ground
Siren
Beast's Beauty
Almost Human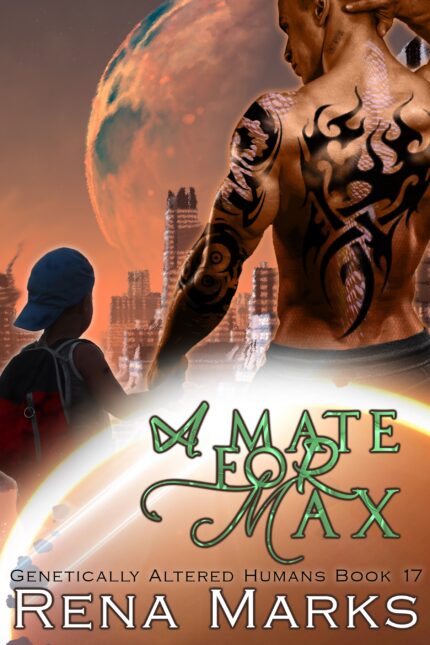 Price $3.99
Buy Amazon