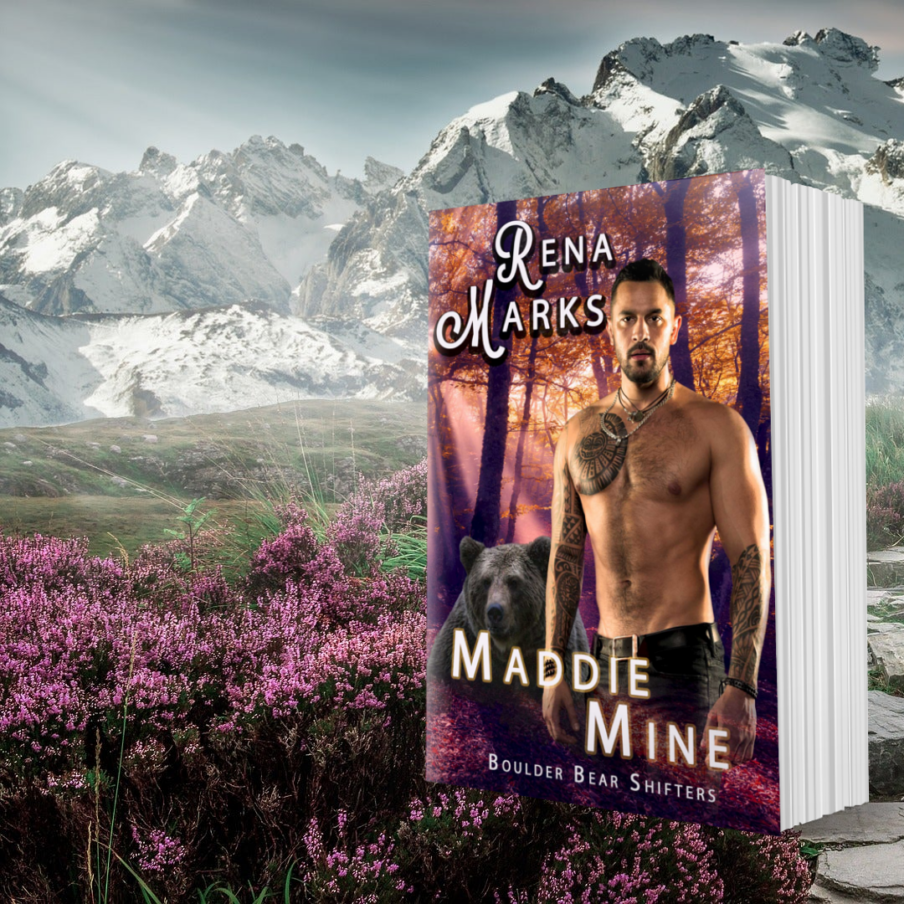 Home
WELCOME TO MY WORLDS!
Here you'll find feel-good romance that always has a guaranteed happy-ever-after. No swooning heroines here! These are heroines who overcome adversary conditions enough to look beyond the physical and embrace inner beauty. Oftentimes it's done with humor, and other times it's done with a hot alien man! To purchase, please go to the Books tab, where everything should be listed under their series. Confused about where to start? Which books go with which series? The book list below shows books from newest to oldest series and then goes into stand-alone novels. All of my books feature a strong heroine, and most of my books have humor interspersed throughout. For the most humor, try the Space Babies saga, or My Alien Baby.
Pssst! Sneak a peek at my Coming Soon page!
Printable Book List
(Updated10/21/22)
Boulder Bear Shifters
Maddie Mine
The Match Program
Book 1—Matched To The Monster, Lilaina & Juris's story
Book 2—Matched To The Monster, TOO, Tessa & Stratek's story
Boxed Set—Books 1 & 2, The Monster Romance Matched Bride Bundle
Book 3—Wanted By The Monster, Anya & Jaire's story
Book 4—Wanting The Monster, Tera & Relion's story
Boxed Set—Books 3 & 4, The Monster Romance Matched Bride Bundle
Book 5—My Monster, My Choice (Available in the I Am The Fire Anthology) Christina & Elex's story
Book 6—My Matched Monster (Coming Soon) River & Tiran's story
Genetically Altered Humans
Book 1—Xeno Sapiens
Book 2—Earth-Ground
Book 3—Siren
Book 4—Beast's Beauty
Book 5—Almost Human
Book 6—Forbidden Touches
Book 7—Coveting Ava
Book 8—For Everly
Book 9—Assassin's Mate
Book 10—Sextet
Book 11—Tempting Temptest
Book 12—Falling For Trance
Book 13—Damaged Goods
Book 14—Alien's Bride
Book 15—Dual Lives
Book 16—Reson's Lesson
Book 17—A Mate For Max
Book 18—Dragon's Mate
Book 19—Fated
Lost & Found
Book 1—My Alien Baby
Purple People
Book 1—Space Babies
Book 2—Baby Soldiers In Space
Book 3—Baby Butterfly Kisses
Book 4—Titi
Book 5—Rock-a-bye Babies In Space
Blue Barbarians
Book 1—Abducted
Book 2—Stranded
Book 3—Taken
Book 4—Captive
Book 5—Stolen
Book 6—Betrayed
A.I. Series
Book 1—Artificial Intelligence
Book 2—Serepto's Story
Stargazer
Book 1—The Hunter
Book 2—The Enforcer
Book 3—The Defender
Book 4—The Protector
Book 5—The Guardian
Book 6—The Destroyer
SuperNatural Sharing
Book 1—Forgotten Kisses
Book 2—Remembered Kisses
Book 3—Whispered Kisses
STANDALONES
Alien Stolen
Chasing Violet
Sister Planet
Kiss Me Before I Die
Shared By Wolves
Born Again
As an Amazon Associate I earn from qualifying purchases.