Coveting Ava
Covet is the first Xeno Sapien to reproduce on his own.
He's never had a mate—until his newly hired nanny, Ava, catches his eye.
Ava works at Xenia despite the mandatory implant that erases her brain should she ever leave the safety of the gate. She never expects to be kidnapped and forced into amnesia involuntarily.
When she's rescued by one of her own kidnappers, she has a choice of continuing her love with her gorgeous human rescuer—or re-learning life with the sexy Xeno Sapien whose name and image she can't recall.
And then she discovers the baby girl who calls her momma.
Other books in the Genetically Altered Humans Series:
Xeno Sapiens
Earth-Ground
Siren
Beast's Beauty
Almost Human
Forbidden Touches
Earth-Ground
Siren
Beast's Beauty
Almost Human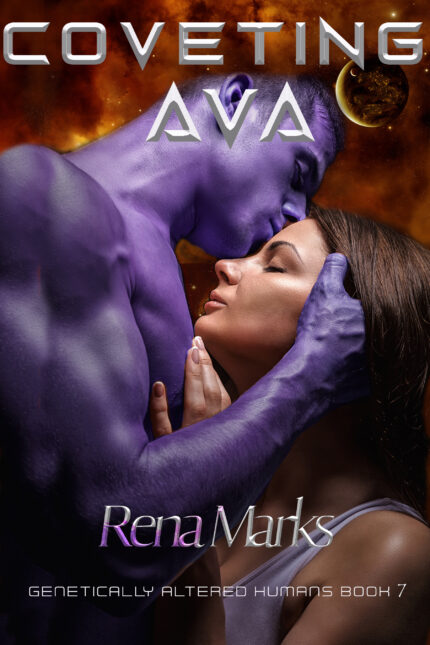 Price $3.99